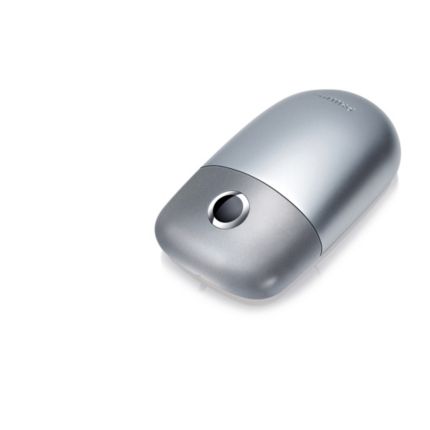 The new Philips Bluetooth notebook mouse, SPM9800/10 features a full-freedom mouse with clever 360 degree touch control, wireless Bluetooth convenience and a hidden wind-up USB cable for recharging or direct connection to your notebook.
You don't need a mouse pad for this mouse. Philips 360°TouchControl™ lets you scroll through lengthy documents without installing extra software. Designed for easy navigation of spreadsheets, web pages, photos and maps when the notebook is connected to a monitor, so you can still navigate comfortably while relaxing on the sofa and be in full control of the notebook—unlike a notebook touch-pad. Instead of the traditional scroll wheel, its touch sensor gives you the freedom to move in all directions. With your finger on the sensor you can move the cursor smoothly and quickly through 360 degrees.
Not yet released in the U. S., it is expected to be available in select European markets soon for approx $80. Watch your favorite gadget site for U. S. availability.