T
oday, the lead-up to the annual
Consumer Electronics Show
(CES) intensified. If you're a Twitter follower, setting up a search of #CES results in almost a constat stream of postings from attendees, vendors, press & bloggers. It should be interesting to see if Twitter can keep up with the load as the week progresses.
The following snippets resulted from following links that were Tweeted for both breaking tech and some interesting deals with good prices:
What's All This #CES Business About?
Via:
CNNTech
By John D. Sutter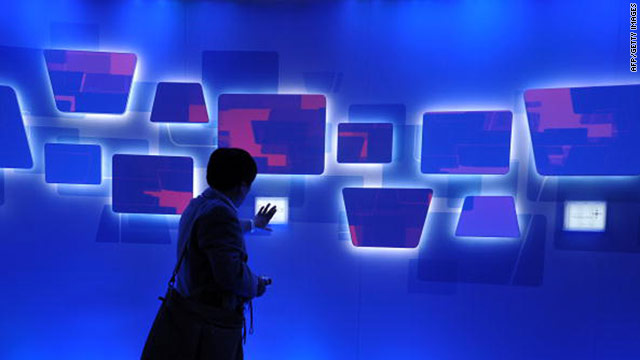 If you spend any time on the internet or with geeky friends this week, you're sure to come across an acronym that's pervasive in the world of technology each January: CES.
The Consumer Electronics Show, which officially runs Thursday to Sunday in Las Vegas, bills itself as the "world's largest consumer technology trade show." Others have called it a "gadget Super Bowl" and "Christmas morning" for nerds.
Really, just pick a metaphor and run with it.
"It's the World Cup of technology. It is the geek gathering for the world," said Gary Shapiro, head of the Consumer Electronics Association, which hosts the annual, international event. "And everyone touched by technology goes there, with over 120,000 people in one location. They're all there. It's the who's who of technology. Nothing replicates it."
Full Article:
http://bit.ly/fffzgk
Fuugo To Get Demonstrated At 2011 CES Show
[Touted As A New Way To Watch Television On Mobile Devices, Fuugo Gets Its First Showing-Off]
Via TFTS
I think we all like the thought of being able to watch television and movies and the like on our mobile devices. It's nice to know that, should you go to a dental appointment or what have you, you no longer have to content yourself with whatever antique magazines happen to be laying around. But as we all know, it's not exactly easy to get that mobile content working on your devices, and that's where Fuugo steps in.
Full Article:
http://bit.ly/gfVG6j
Toshiba Shows Off iPad Competitor
'Tis the season for company-sanctioned pre-CES announcements. Toshiba today took the wraps off its upcoming tablet--the first Android Honeycomb-based tablet to be unveiled this year (keep in mind that, while Motorola has let slip some no-so-subtle hints about such a device, it has yet to actually pull back the curtain).
Via Technolog on msnbc.com by Wilson Rothman
The week ahead is one that gadget hounds cherish, when the tech world descends on Las Vegas for the Consumer Electronics Show and all manner of TVs, video players, cameras, computers and phones are unveiled. Before the hard news starts to hit, let's look at a collection of the most tantalizing rumors, and their likelihood of actually coming true at the show itself.
Via TFTS
CES 2011 is almost here but that's not the only place we're going to see tablets this year. In fact we have a teaser ad just below the break in which Vizio is revealing it's own unannounced tablet. The tablet might very well be properly introduced in a few days in Las Vegas but in the mean time we have no idea what we're looking at.
Full article: http://bit.ly/g9cw1g